CHRISTIE WILSON
Cell: 801.891.4938
christie@mtnvalleyrealestate.com

Buying Utah Recreational Property
Finding a cabin property in Utah can be a challenge for anyone who doesn't have a clear picture of what it is they are hoping to find, simply because there are so many opportunities throughout the state. Wasatch and Summit Counties draw a lot of interest for many reasons:
1.) Proximity to Salt Lake City -within 1 hours drive, you'll be able to access the Uinta and Wasatch National Forests and many recreational developments that exist in those areas.
2.) Property Value - Wasatch and Summit Counties has historically appreciated very quickly, and the values have been sustained, even in these rough economic conditions. Those who have invested in Park City Real Estate or Heber City Real Estate have found their financial decisions to be sound. Though the initial investment may be higher, the appreciation rate will also increase more quickly than other areas = definitely something to think about when considering your ROI.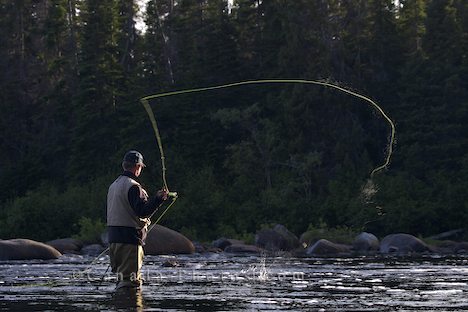 3.) Beauty & Recreational Interest - Beautiful surroundings, foliage, and wildlife to get away to and enjoy is something everyone wants; finding these settings in an area that equally caters to recreational use and interest within a reasonable drive-time is a gift we enjoy here in Wasatch and Summit Counties. Pines and Aspens, Moose, Fox, Elk, rivers, lakes and mountains.... ahhhh! More so, fishing, hunting, skiing, boating, ATV-ing, horse trails, mountain bike trails and pretty much anything you can think to enjoy is at your fingertips! Invest in a cabin and have a whole wonderful world of recreational use at your disposal!
Before you sign on the dotted line, there are a lot of questions to be asked and many unique factors to consider which may include:
* ACCESS: Is year-round access feasible? If so, is there any cost associated with snow removal or dirt road maintenance and how is it paid? Who maintains the roads? Are the roads accessing the property legal?
* AMENITIES: What amenities does the development have? Are there any additional costs associated, if so, how and when are they paid?
* ANIMALS: Are animals allowed? Are there breed, size, or use restrictions? Are there amenities available for animals? How long and where can animals be kept? Where are animal guidelines posted and available to review?
* APPRAISAL: Has an appraisal been performed on the property? If so, when and at what value? Will the seller adjust the sales price if an appraisal is received at a lower value?
* ASSESSMENTS: Are there any assessments that property owners are responsible for paying currently? Or, are any improvements proposed that may be due and payable assessments in the future? If so, what are costs and payment options?
* CC&R's: Are there any Covenants, Codes & Restrictions written and recorded to determine the structure styles, use, building guide-line, allowable animals and animal use, and land use inside the development? If CC&R's are written for the development, it is absolutely necessary to obtain a copy and review those thoroughly.
* CONSTRUCTION: What new construction guidelines are in place and enforced by the HOA and County? What costs and information is required to obtain a building permit? What Soils/Percolation/Geotechnical information must be obtained prior to building, and who pays for those? Is there an architectural control review process or committee in place? What to the CC&R's report about construction projects?
* EASEMENTS / ENCROCHMENTS: Are there any recorded easements on the property, if so, where? Are any of the adjacent owner™s encroaching on the property? Are the property boundaries clearly marked?
* FIRE STATION LOCAL, HYDRANTS & CODE REQUIREMENTS: Where is the nearest fire house? Are there adequate hydrants to control a fire in the area? What are county fire department requirements and can they be met? Are fire suppression systems required inside homes?
* FOOD & GROCERIES: Where is the nearest grocery store? Do they supply the necessary everyday items or will be shopping at a major food store required prior to my coming out to the cabin? When are they open?
* FUEL & AUTOMOTIVE SERVICE: Where is the nearest gas station? When are they open?
* GARBAGE REMOVAL: Is garbage removal available? Are additional fees required for garbage removal? How and when is it removed - is there a common dumpster area?
* GAS / PROPANE: Is natural gas available to the home, if so, which company supplies it? What is the cost of gas? If no gas is available, is propane service available? What is the cost of a 500 or 1000 gallon propane tank and filling it up? Who provides the filling service?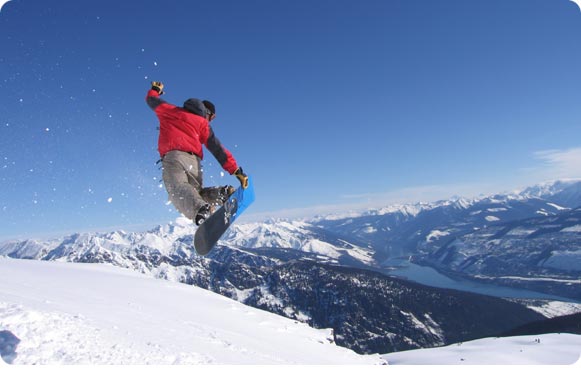 *GEOTECHNICAL & ENGINEERING ISSUES: Is the property subject to geologic hazard (landslides, earthquake fault, flooding)? If so, what information will be necessary to collect for the Planning and Zoning department prior to submission for a building permit? What costs are associated with a geotechnical report? Who are local geological and geotechnical firms that provide that information and what are their rates? What engineering information including a Topography and Survey will be required? Who are reputable Engineering firms and what are the costs associated?
* HOA: Is there an active Home Owner's Association? If so, what are the monthly fees and what do the fees cover? Are the fees a fixed rate? How are fees paid? Is there an HOA website?
* INSPECTION: Has an inspection been performed on the property? If no, is a copy of the inspection available to review? If no inspection has been performed, will an inspection be paid for, and by whom? Are the Seller's willing to negotiate to repair or replace items identified as hazardous on the inspection or provide a concession to the Buyers?
* INSURANCE: What is the annual cost of property insurance? Are there any special insurance requirements for the property based on location or hazard? (ie flood insurance) If so, what is the cost increase?
* INTERNET: Is Internet service available? If so, what kind of service? What are the monthly costs? Who is the internet provider?
* LEINS: Review the Title Report provided by the Title Company for any outstanding Liens against the property. What kind of Title Insurance Policy will be in place at closing? Title insurance can be purchased to insure any interest in real property, including an easement, lease or life estate.
* MEDICAL SERVICES: Where are the nearest medical facilities? Are there any emergency facilities available within close proximity? Are there on-site First Responders year-round?
* MINERAL RIGHTS: Are there any mineral rights conveyed with the property? If so, are they Freehold or Non-Freehold ownership? Mineral rights have may aspects involved and conveyance or reservation includes royalties, bonuses, and rentals. It is advisable to speak with a Real Estate Lawyer in regards to investing in a Mineral Estate or Mineral Rights due to the complication of the process.
* PERCOLATION TESTS: Has a percolation test of standing or subsurface water been performed? If so, when and is it still valid? Will a percolation test be required prior to construction?
* PHONE SERVICE: Is phone service available? If so, who is the provider?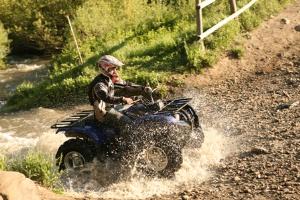 * POWER: Is power connected to the power grid, or are alternative means of power required? Is a generator in place?
* RECREATIONAL OPPORTUNITIES: What recreational opportunities exist in the area?
* SOILS TEST: Have Soils tests been performed on the property to determine the composition and feasibility of building a structure or septic system? If not, will Soils tests be required prior to construction? What is the mineral content in the ground - and are any harmful minerals present in the area?
* SEPTIC / SEWER: Is the property connected to public sewer lines or is a septic system required? If a septic system is present or required, is a septic pump or "alternative" system in place? What kind of maintenance is required on the system? If a septic system is not in place and is required, have the appropriate tests been performed to determine the feasibility of building one? What are the costs associated with septic systems and/or connecting to public sewer lines?
* SURVEY: Has a formal survey been performed on the property? Are the boundaries clearly marked?
*TAXES: What are the annual taxes on the property? What is the tax rate? When was the last value assessment performed on the property to determine what taxes will be? Is the taxable value in alignment with the current purchase price? Are there tax liens on the property? Any back-owed taxes? Is the property being used in a way that tax breaks may be allowed - rental revenue, Greenbelt, etc.?
* TELEVISION / SATELLIGHT: Is TV currently available in the area or is cable or satellite TV required? Who are the providers and what is the cost?
* UTILITIES: What utilities are currently available? What utilities are actually connected? What are monthly utility costs and how are bills paid? Who provides utility services - a public or private entity? What connection costs exist for utilities that are not connected?
* WATER RIGHTS/SHARES: Are any Riparian or Use-Based water rights or shares transferred with the property? What surface and ground water exist and how are they being controlled and used currently? Can water shares be purchased for use? What is the cost of a water share and how easily appropriated area shares? Is there irrigation water to the property, and if so, what are the use restrictions or costs? Who is the governing Irrigation Water Company and what are the costs?
* ZONING - What is the property zoned? Remember, zoning may completely limit your ability to receive lending; specific types of properties are very difficult to finance, and zoning is a big player. Additionally, understanding the zoning determines how a property may be used.
Printing this list and discussing these questions on-site with me, your Real Estate Professional is highly advised.I want to make sure that my clients always have all the information they need to make the best possible decision when buying cabin property in Utah.